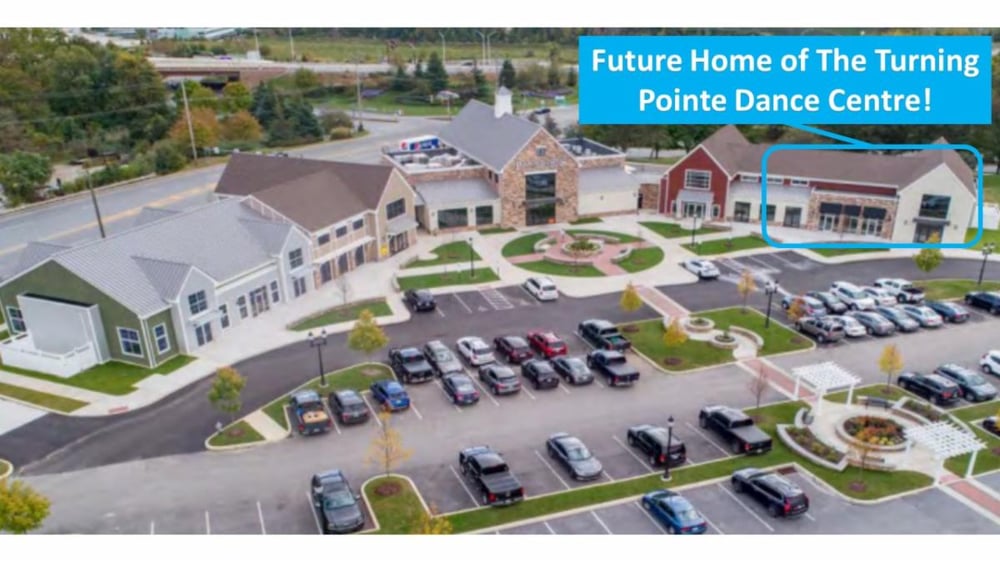 COMING SOON!!
The Turning Pointe Dance Centre's NEW LOCATION... The Shoppes at Charlestown Village at Route 29 & General Warren Boulevard (PJ Whelihan's and Dunkin Donuts are a few of the stores in the center)!

Thanks to our Turning Pointe families for your patience and support as we progress towards this big move. We are excited to get dancing in our new location and continue to ask for your patience while our visions begin to come to life in this fabulous new space!

Session II is currently operating in our TEMPORARY LOCATION at 930 E. Lincoln Highway, Exton (building next to Bounce U).

Want to join but have not registered yet? Click the registration link below!
Register Now for
Session II
January - June
We are excited to enter 2021 with our dancers moving, shaking and doing what we love even during this crazy time. Session II is a duplicate of our regular September-June season, but on the fast track! This means we will have our year end recital, again outdoors, but will be moving fast as we are condensing this season into a shorter period.

This session is being held safely indoors at our temporary location with masks, social distancing, and increased sanitation practices. Safety, fun and dance education are our focal points, along with connection and release... all things that will help make our days happier. While classes are in person, dancing virtually is also an option.

New to the studio and not sure what level to sign up for?
Contact us at [email protected] for class level guidance.